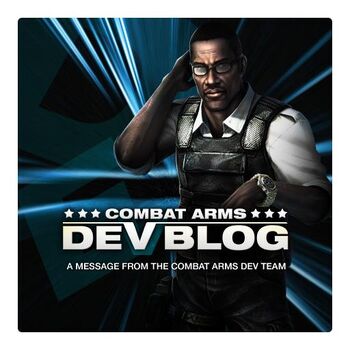 The Combat Arms Developer Blog is a monthly message to players from various Nexon Staff. The message usually involves in-depth, secret detail of the development of certain things, including maps, gear and game modes.
Full List of Combat Arms Dev Blogs
Trivia
The character in the official Dev Blog banner is yet another unknown NPC who was found within the game's .REZ files.